Meet Lindsey, Our New Vision Therapist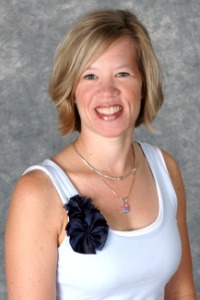 Lindsey L Hebert graduated from the University of North Florida with a BS in Chemistry and an MA in Science Education.
She holds numerous certificates for attending all Optometric Extension Foundation courses on vision therapy and has been practicing for over 11 years in the Jacksonville, Florida area.
She has extensive experience with autism/spectrum children, along with traumatic brain injury (TBI) patients. As a vision therapist, she not only helps patients with their visual processing, but also helps patients with strabismus (crossed eyes) and amblyopia (lazy eyes) achieve both cosmetic alignment plus 3-D and binocular vision.
In 2011, at the 41st Annual Optometry Convention she was the guest speaker for being the enthusiastic vision therapist featured in Jillian's Story: How Vision Therapy Changed My Life.
Lindsey, originally slated for a three month visit, has fallen in love with the Northwest so she's decided to stay and we're thrilled she has!